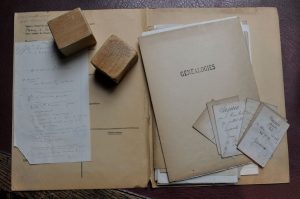 Once the last heir has been found, a letter is sent to all the heirs revealing the origin of the inheritance ; together is attached a power of attorney that allows us to represent you as your agent throughout the settlement of the inheritance. The inheritance genealogist is in a good position to act as an agent. Forthemore, there are many advantages for the heirs in having only one representative dealing with the solicitor, including having a better defense of their interests but also winning efficiency and saving time, energy, costs and trips.
Submission of documents to the solicitor
Once all the heirs have signed the Tracing Agreement and tehe Power of Attorney, the search for heirs is over. We send our complete file, together with the deceased's family tree, to the solicitor who is then able to proceed to the settlement of the inheritance.